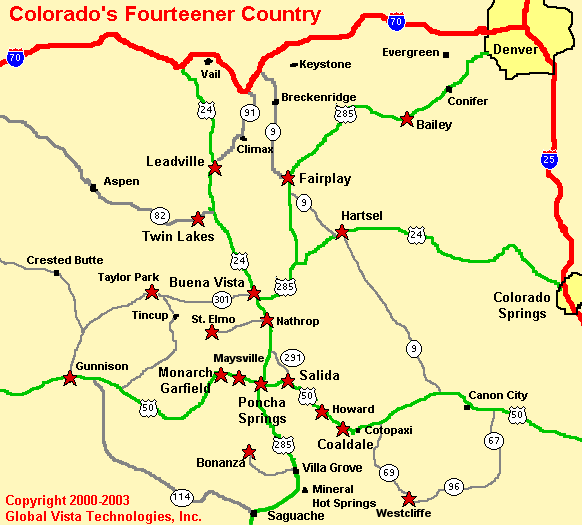 Click Map To Zoom
Press Back To Return
Located right off U.S. 50, Monarch Ski and Snowboard Area is only 4 Miles away. The Arkansas River, considered by many the capitol of Colorado river rafting, is also nearby. No matter what the season, the area is full of outdoor recreation opportunities: skiing, snowmobiling and snowshoeing; rafting, hiking, biking, hunting, fishing, ghost-town exploring, and just plain relaxing.
For more information on our cabins, click on any of the pictures above. You can also visit our Rates & Policies page, check for vacancies on our Cabin Availability page, or send us an email by using our simple Inquiry Form. To learn more about the activities and recreation possibilities in the area, tour our internet neighborhood on FourteenerNet
Discount Lift
Tickets Availble

at Monarch Ski
& Snowboard Area

Considering a stay
at Monarch Cabins?
Check for vacancies. Go to:
http://www.powell-graphics.com/calendar/823/calendar.cgi
Updated with confirmed
reservations only!